PROVEN
In business for 20 years and cited in 1,200+ publications, we are proud to support over 10,000 users in more than 350 institutions worldwide.
INTEGRATED
Our entire clinical pipeline consists of software products that are deeply integrated with each other. In addition, we provide automation capabilities that are crucial in high-throughput testing environments.
VALUE
Save money with an annual subscription! No hidden fees. No per-sample charges. Licenses include unlimited training and support to ensure success.
---
Featured Products
---
Don't Miss the Good Stuff!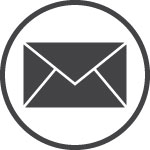 Join our mailing list to receive the latest Golden Helix product news, big discounts on great software, special announcements and more.
---
Support for Various Industries
---
Customer Testimonials
Rutgers Cancer Institute of New Jersey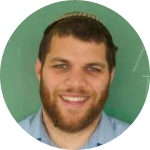 "Being an informatics person, my job is to set the system up. Now that it's up and running the molecular pathologist can run the samples. They do not need an informatics person to run every sample."
Dr. Jeffrey Rosenfeld, Bioinformatics Scientist
"VarSeq had everything we were looking for with regards to annotation, filtering sources and an actual visual browser within the software itself. But what really set it apart in retrospect is how intuitive it is."
Dr. Benjamin Darbro, Director of Shivanand R. Patil Cytogenetics and Molecular Laboratory
Center for Rare Jewish Genetic Disorders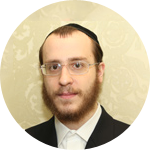 "The VarSeq software provides beautiful filtering and annotation for our samples. However, what really impressed us was the ability of VSWarehouse to help us to generate a population catalogue specific to the Ashkenazi Jewish community."
Chaim Jalas, Director of Genetic Resources & Services
"It [SVS] opened so many doors for my research. It allowed me to explore new ideas. It allowed me to do stuff I never thought was even possible to do in that amount of time, so I could test so many hypotheses. All that I had to do is click a button."
Dr. Hela Azaiez, Associate Research Scientist, Molecular Otolaryngology and Renal Research Laboratories
"SVS goes beyond simple genotype associations with Identity By Descent (IBD) calculations, principal component analysis, and the ability to visualize results, all in one application. So when people say 'It costs money,' I respond that it's better to have one program that can do everything than to have to look for updates on multiple applications all the time."
Dr. Rick Kittles, Director, Center for Population Genetics
"That's one of the huge benefits of SVS - it's user-friendly and you can basically visualize your results in the same program. So you don't have to spend nearly as much time manipulating data and results to get it in the right input and output formats."
Dr. Heather Huson, Professor of Dairy Cattle Genetics, Odyssey DNA Lab
---
Recent Webcast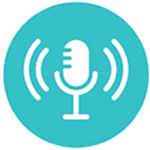 Presented by: Suxu Tan | PhD Student, Auburn University
March 14, 2018 at 12:00 PM Eastern
Infectious diseases pose significant threats to the catfish industry. Enteric septicemia of catfish (ESC) caused by Edwardsiella ictaluri is the most devastating disease for catfish aquaculture, causing huge economic losses annually. Channel catfish and blue catfish exhibit great contrast in resistance against ESC, with blue catfish being highly resistant. As such, the interspecific hybrid backcross progenies provide an ideal system for the analysis of resistance QTL. In this study, we conducted GWAS analysis to locate genomic regions associated with ESC resistance by selectively genotyping F2 backcross families with the catfish 690K SNP arrays. Two genomic regions on linkage group (LG) 1 and LG23 were determined to be associated with ESC resistance as revealed by EMMAX in SVS and QFAM in PLINK. A number of genes within QTL have known functions in immunity, making them potential candidates as disease resistance genes. For instance, seven genes on LG1 (nck1, agtr1, trpc1, abi1, apbb1ip, actr3b, and vav3) and three genes on LG23 (mrc1l, prkcq, and gata3) were involved in immune-related functions. These genes mainly function in signaling pathways of phagocytosis and T-cell activation, suggesting their roles in disease resistance. This study demonstrated the power of GWAS analysis for the identification of QTL in the hybrid system. We previously reported one QTL in LG1 using fourth generation of backcross families, which was validated here in the F2 backcross families, suggesting that this QTL is operating in various populations of a broad genetic background, making it useful for application in marker-assisted selection.