INTEGRATED
Workflow focused solutions which integrate seamlessly with industry standards while automating and covering all your analysis needs.
PROVEN
In business for 17 years and cited in 1,000+ publications, we are proud to support over 10,000 users in more than 350 institutions worldwide.
VALUE
Save money with an annual subscription! No hidden fees. No per-sample charges. Licenses include unlimited training and support to ensure success.
---
---
Support for Various Industries
---
---
Latest Webcast Event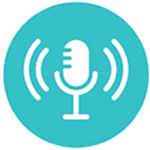 Presented by: Gabe Rudy, VP of Product & Engineering at Golden Helix and Dr. Nathan Fortier, Senior Product Engineer & Field Application Scientist
October 12, 2016 at 12:00 EDT
Copy Number Variations (CNVs) play an important role in human health and disease, and the detection of CNVs in clinical samples has the potential to improve clinical diagnoses and inform treatment decisions. Yet until now, if you wanted to have CNVs on your targeted gene samples, you would need an alternative assay such as Chromosomal Microarrays (CMAs).
In this webcast, we will discuss and demonstrate a CNV calling algorithm coming to VarSeq that is:
Designed specifically for targeted gene panels and exomes
Builds on and goes beyond best practices of existing NGS calling methods
Has the precision to detect events ranging from a single-target to whole chromosome
Takes advantage of the variants in target regions and their allele frequencies
Designed and being validated in partnership with a clinical lab on clinical samples
Integrates seamlessly with the VarSeq interpretation workflow and visualization
While we consider the handling of the variety of target panels and exome capture scenarios a process of iterative improvement, we will demonstrate the high precision characteristics of our algorithm on our clinical validation data sets.
Please join us and see how you can gain early access to this new capability to get more out of your NGS data.
---
Don't Miss the Good Stuff!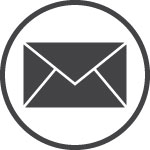 Sign up to get eBook releases, webcast invitations, the monthly newsletter and stay updated about where to snag our famous t-shirts and our products.
---