PROVEN
In business for 20 years and cited in 1,200+ publications, we are proud to support over 10,000 users in more than 350 institutions worldwide.
INTEGRATED
Our entire clinical pipeline consists of software products that are deeply integrated with each other. In addition, we provide automation capabilities that are crucial in high-throughput testing environments.
VALUE
Save money with an annual subscription! No hidden fees. No per-sample charges. Licenses include unlimited training and support to ensure success.
---
Featured Products
---
Don't Miss the Good Stuff!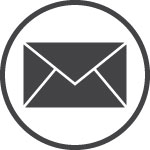 Join our mailing list to receive the latest Golden Helix product news, big discounts on great software, special announcements and more.
---
Support for Various Industries
---
Customer Testimonials
Rutgers Cancer Institute of New Jersey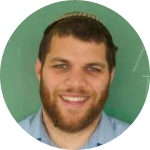 "Being an informatics person, my job is to set the system up. Now that it's up and running the molecular pathologist can run the samples. They do not need an informatics person to run every sample."
Dr. Jeffrey Rosenfeld, Bioinformatics Scientist
"VarSeq had everything we were looking for with regards to annotation, filtering sources and an actual visual browser within the software itself. But what really set it apart in retrospect is how intuitive it is."
Dr. Benjamin Darbro, Director of Shivanand R. Patil Cytogenetics and Molecular Laboratory
Center for Rare Jewish Genetic Disorders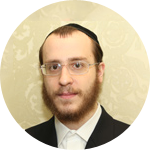 "The VarSeq software provides beautiful filtering and annotation for our samples. However, what really impressed us was the ability of VSWarehouse to help us to generate a population catalogue specific to the Ashkenazi Jewish community."
Chaim Jalas, Director of Genetic Resources & Services
"It [SVS] opened so many doors for my research. It allowed me to explore new ideas. It allowed me to do stuff I never thought was even possible to do in that amount of time, so I could test so many hypotheses. All that I had to do is click a button."
Dr. Hela Azaiez, Associate Research Scientist, Molecular Otolaryngology and Renal Research Laboratories
"SVS goes beyond simple genotype associations with Identity By Descent (IBD) calculations, principal component analysis, and the ability to visualize results, all in one application. So when people say 'It costs money,' I respond that it's better to have one program that can do everything than to have to look for updates on multiple applications all the time."
Dr. Rick Kittles, Director, Center for Population Genetics
"That's one of the huge benefits of SVS - it's user-friendly and you can basically visualize your results in the same program. So you don't have to spend nearly as much time manipulating data and results to get it in the right input and output formats."
Dr. Heather Huson, Professor of Dairy Cattle Genetics, Odyssey DNA Lab
---
Recent Webcast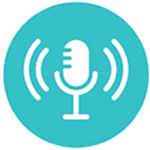 Presented by: Gabe Rudy | VP of Product & Engineering, Golden Helix
We have seen the widespread adoption of VarSeq in the clinic. It is chosen for its versatility and flexibility as well as the extensive catalog of annotations provided by Golden Helix. In a genetic testing scenario, VarSeq provides the annotated and filtered list of high-quality variants to that are ready for the user to classify and interpret.
In this webcast, we introduce a new product VS-Clinical that enables the interpretation of variants following the ACMG Guidelines. By incorporating new algorithms and annotation sources, detailed variant scoring and classification can occur right within VarSeq and without the need for additional external tools or resources.
Join us to see these upcoming capabilities:
Streamline the ACMG scoring guidelines with supportive recommendation and incorporated historical precedence
See the new algorithms behind the automated recommendation algorithm, and how they provide various levels of evidence
Drill down to an unprecedented level of supporting evidence for mutation hot spots, splice site predictions, and related clinical assertions
Build your own lab practices around new capabilities of blinded interpretations, collaborative interpretation review and detailed audit logs for CLIA compliance
Finalize your interpretation for a sample and compose the clinical report with the classified variants and their interpretation
In combination, this can be a game changer for any clinical lab looking to improve their efficiency and reproducibility of the most complex step in the genetic testing workflow.