INTEGRATED
Our entire clinical pipeline consists of software products that are deeply integrated with each other. In addition, we provide automation capabilities that are crucial in high-throughput testing environments.
PROVEN
In business for 18 years and cited in 1,100+ publications, we are proud to support over 10,000 users in more than 350 institutions worldwide.
VALUE
Save money with an annual subscription! No hidden fees. No per-sample charges. Licenses include unlimited training and support to ensure success.
---
---
Don't Miss the Good Stuff!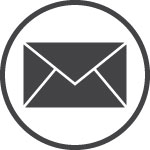 Sign up to get eBook releases, webcast invitations, the monthly newsletter and stay updated about where to snag our famous t-shirts and our products.
---
Support for Various Industries
---
Customer Testimonials
Rutgers Cancer Institute of New Jersey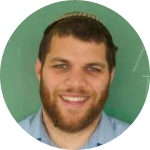 "Being an informatics person, my job is to set the system up. Now that it's up and running the molecular pathologist can run the samples. They do not need an informatics person to run every sample."
Dr. Jeffrey Rosenfeld, Bioinformatics Scientist
"VarSeq had everything we were looking for with regards to annotation, filtering sources and an actual visual browser within the software itself. But what really set it apart in retrospect is how intuitive it is."
Dr. Benjamin Darbro, Director of Shivanand R. Patil Cytogenetics and Molecular Laboratory
Center for Rare Jewish Genetic Disorders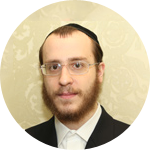 "The VarSeq software provides beautiful filtering and annotation for our samples. However, what really impressed us was the ability of VSWarehouse to help us to generate a population catalogue specific to the Ashkenazi Jewish community."
Chaim Jalas, Director of Genetic Resources & Services
"It [SVS] opened so many doors for my research. It allowed me to explore new ideas. It allowed me to do stuff I never thought was even possible to do in that amount of time, so I could test so many hypotheses. All that I had to do is click a button."
Dr. Hela Azaiez, Associate Research Scientist, Molecular Otolaryngology and Renal Research Laboratories
"SVS goes beyond simple genotype associations with Identity By Descent (IBD) calculations, principal component analysis, and the ability to visualize results, all in one application. So when people say 'It costs money,' I respond that it's better to have one program that can do everything than to have to look for updates on multiple applications all the time."
Dr. Rick Kittles, Director, Center for Population Genetics
"That's one of the huge benefits of SVS - it's user-friendly and you can basically visualize your results in the same program. So you don't have to spend nearly as much time manipulating data and results to get it in the right input and output formats."
Dr. Heather Huson, Professor of Dairy Cattle Genetics, Odyssey DNA Lab
---
Recent Webcast Event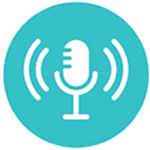 Presented by: Dr. Andreas Scherer, President & CEO, Golden Helix, and
Dr. Donald Freed, Bioinformatics Scientist, Sentieon
May 17, 2017 at 12:00 EST
With next-generation sequence datasets frequently reaching petabytes in size, processing genomic data accurately and efficiently is increasingly a major computational bottleneck. The Sentieon Genomics Tools provide a solution to this bottleneck with a reimplementation of the mathematics underlying the GATK Best Practices pipelines for calling variants from germline or tumor-normal paired samples.
The Sentieon Genomics Tools provide identical results to the GATK pipelines with a 10x reduction in runtime, a robust software implementation, and deterministic data processing. This webcast will explore the benefits of the Sentieon Genomics Tools including a discussion of the results of the PrecisionFDA Truth and Consistency challenges and the ICGC-TCGA DREAM Mutation Calling Challenge for somatic SNV, indel, and structural variants.
Golden Helix has partnered with Sentieon to integrate its secondary analysis tools with Golden Helix software to provide users with a comprehensive solution for genomic data analysis. In this webinar, Dr. Andreas will delve into the new partnership, followed by a demonstration of the Sentieon software by Dr. Donald Freed.
Join us for a for this exciting look at the new addition to the Golden Helix offering!
---